It is that season of the year again! There is so much anticipation as the air itself smells of Christmas. Christmas trees have been put up and decorated, as you walk down the streets, you can hear Christmas carols in full blast blaring from speakers, everything on our checklist has been crossed; tree? check! cards? check! gifts? check! shopping? check! check !!check!!!
In the midst of all these important things on our list should be something even more important; our oral health. Having a good plan for your teeth and mouth this season will enable you indeed have a white Christmas! Do you have any plans for your mouth? As we celebrate, let's keep the following in mind;
1.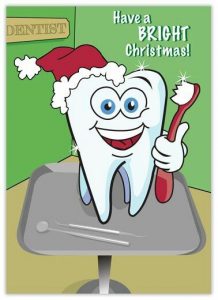 Keep up your routine.
With the busyness that comes with this season, there is usually a distortion in routines, we may get carried away and get so tired that we may forget to brush our teeth especially at night. Remembering and keeping up with your tooth brushing routine, then becomes very important. a simple routine, for example, is brushing two times daily for two minutes each.
2.Clean off the sweets!
The season is one that comes with so many sweet treats, and except you are on a strict diet, avoiding one form of sweets or the other is very difficult. With the readily available chocolates, cakes, pies, drinks, candies, let's exercise some prudence and remember to rinse often and brush properly.
3. Let the bottle opener be your friend!
There will be lots of drinks available, and so is the temptation to use your teeth in opening every bottle. There has been reported increase in cases of cracked and fractured teeth and restoration associated with the use of teeth in bottle opening. Spending that extra minute in getting a bottle opener and using it should be a priority this season.
4.Floss! Floss!! Floss!!!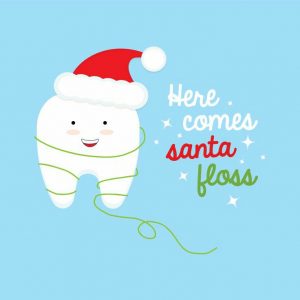 As there are lots of food to eat, so also will there be lots of food particles getting stuck between your teeth. Before you pick up a toothpick or any sharp object around the corner to do justice to removing the stuck food particles, stop and think!. Using toothpicks may feel good during use. But with their use is an associated widening of the space between your teeth and gum. This will create a stagnation area where more food particles get stuck. This will lead to more use of toothpick, and sometimes associated bleeding from the site. This will create a deeper stagnation area and the circle of using toothpicks and more particles getting stuck continues!
Flosses are specially designed to fit in between your teeth and help remove food particles stuck in there. You should add one to your shopping list, and it would sure make a nice gift too!
5. Start the season with a sparkle!
If you have not planned for a Dentist Visit this season, its time to schedule one. If you have appointments, honour them. Take out time to have your teeth examined and have all those accumulated dirt removed. This way you get to start the season with a fresh white smile that is picture perfect.
Seasons Greeting everyone and have yourself a white sparkling Christmas