In many cases, the right diagnosis and the right treatment plan brings an end to most ailments. What happens when the diagnosis is right, the drugs prescribed are also right and yet, cure is far-fetched. Are drugs failing?
Antibiotics are drugs used in the treatment of infections caused by bacteria. Common examples of antibiotics are Ampiclox, amoxicillin, Doxycycline and Flagyl.
Recently, there has been a great increase in antibiotic-resistance all over the world which has resulted in difficulty in treating even common infections. Infections like pneumonia, tuberculosis and especially gonorrhoea are becoming harder to treat and sometimes impossible to treat.
Antibiotic resistance is said to occur when bacteria can no longer be killed by antibiotics usually used to kill the same type of bacteria.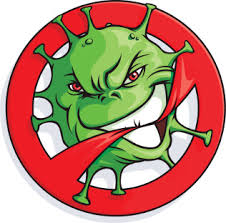 What is Responsible?
A lot of factors has been linked to development of antibiotic resistance and they include;
1. Use of antibiotics to treat infections in which they are not indicated. for example common cold, flu, most sore throat and bronchitis which are mainly viral in origin. The use of antibiotics when they are not needed not only lead to antibiotics resistance but they also kill bacteria that are beneficial to the body or rather harmless.
2. The use of antibiotics for prevention of sexually transmitted infections. for example, the use of a single dose of ampiclox immediately after an unprotected sex is absolutely insignificant.
3. Incomplete use of antibiotics. many people are fond of the habit of not completing their antibiotic dose especially if they feel better after a few days of using it.
4. Incorrect use of antibiotics. Antibiotics meant to be used 1 tablet three times daily is used 1 tablet two times daily or 2 tablets two times daily. dose and dosing interval is very important in Pharmacology.
5. Skipping of doses
Antibiotics are of great importance in well being of humans so, there is a need for greater awareness of dangers that occur as a result of antibiotic misuse i.e. resistance.
According to the World Health Organization 
Without urgent action, we are heading for a post-antibiotic era, in which common infections and minor injuries can once again kill.
Prevention and control
Antibiotic resistance is accelerated by the misuse and overuse of antibiotics, as well as poor infection prevention and control. Steps can be taken at all levels of society to reduce the impact and limit the spread of resistance.
Individuals
To prevent and control the spread of antibiotic resistance, individuals can:
Only use antibiotics when prescribed by a certified health professional.

Never demand antibiotics if your health worker says you don't need them.

Always follow your health worker's advice when using antibiotics.

Never share or use leftover antibiotics.

Prevent infections by regularly washing hands, preparing food hygienically, avoiding close contact with sick people, practising safer sex, and keeping vaccinations up to date.

Prepare food hygienically, following the WHO Five Keys to Safer Food (keep clean, separate raw and cooked, cook thoroughly, keep food at safe temperatures, use safe water and raw materials) and choose foods that have been produced without the use of antibiotics for growth promotion or disease prevention in healthy animals.
Policy-makers
To prevent and control the spread of antibiotic resistance, policy-makers can:
Ensure a robust national action plan to tackle antibiotic resistance is in place.

Improve surveillance of antibiotic-resistant infections.

Strengthen policies, programmes, and implementation of infection prevention and control measures.

Regulate and promote the appropriate use and disposal of quality medicines.

Make information available on the impact of antibiotic resistance.
Health professionals
To prevent and control the spread of antibiotic resistance, health professionals can:
Prevent infections by ensuring your hands, instruments, and environment are clean.

Only prescribe and dispense antibiotics when they are needed, according to current guidelines.

Report antibiotic-resistant infections to surveillance teams.

Talk to your patients about how to take antibiotics correctly, antibiotic resistance and the dangers of misuse.

Talk to your patients about preventing infections (for example, vaccination, hand washing, safer sex, and covering nose and mouth when sneezing).
What not to Forget
Always complete the course of any antibiotic treatment.

Do not use antibiotics prescribed for another person

Ask your healthcare professional what to do in case you miss a dose.

Lastly, avoid antibiotics misuse and save the world from untreatable diseases
To your Health!!!
Cheers!!!