The complete and rich experience we get from the use of a product doesn't necessarily come from just using the key product alone. The combine input from accessory items that support the key product makes the consumer enjoy a holistic satisfaction from the product. Your shoes may need a shoehorn, lace or shoe strings, a shoe pad, polish etc. A dress may look good but with the right accessories, your dressing comes with extra compliments, creating the desired impression. Your glasses have necessary team members that make you enjoy its usage. Do you know them? Let's find out.
A patient once sat before the Doctor copiously complaining of how his vision has become worsen with his glasses.
"It's like my eyes without the glasses are better" he said. Well, amazingly, it happened that this was about the quickest examination the Doctor had ever done. The Doctor simply asked for glasses to be taken off, he applied some accessories to it, gave the patient to wear again. The patient had a big grin on his face when he had the glasses worn. What accessories could that be? Something that works like magic, restoring clear vision in matter of seconds
When you get your new pair of glasses from the eye wear store of the Eye Clinic, the complete package contains more than just the glasses itself. The other items that follow help you to ensure proper maintenance and safe keeping of your glasses.
Some of these items may come along with the package, some you may need to buy independently. Many people don't see the relevance of these extras in the eye wear package until they experience the struggle in their glasses usage.
Let's talk about some of these accessories and their relevance:
Spectacle Lens Case
It is a regular advice from your Eye Doctor; he will always tell you that whenever your glasses are not on your face, they should be in the case. Not anywhere else.
The Lens Case is a protective accessory.
It is generally for safe keeping of the glasses. Other functions include:
Protects from
* Dust
* Heat,
* Pressure impart
The cases come in various types, plastic, metal, leather,
Also it comes in designs that can suit your appearance or convenience of usage.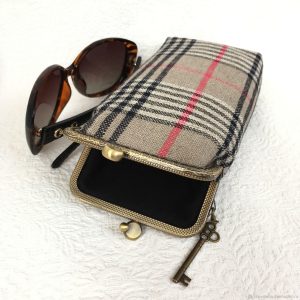 Spectacle cord or chain
They are protective accessories for your spectacle. Their advantage spreads across from children to adults.
* They help to keep your spectacle from falling to the ground in case of a bump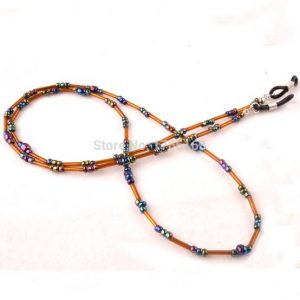 * The cord keeps your spectacle suspended around your neck when it's not on your face.
* It makes your glasses readily available when needed.
* It reduces the tendency of glasses theft.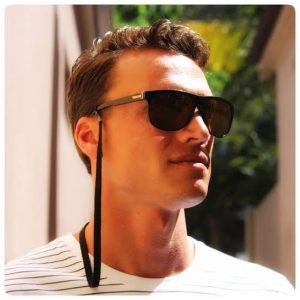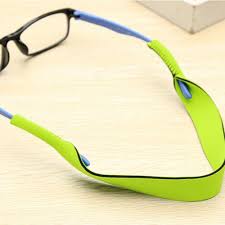 The cords come in different designs, from plastic to rope, to metals depending on your choice. They hold the frame at different locations of the spectacle arms, either the beginning, middle or from the ends.
Lens Cloth
This is a cleaning material for recovering the clarity of your lenses when you have dirt on them.
The texture of the material is specifically sorted out to be mild on your lenses while retaining effectiveness in removing dirt. They are made of microfiber materials, soothing for your lenses.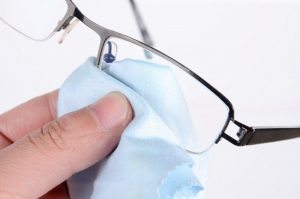 They come in different colour and shapes as well. It is a must-have if you must enjoy you spectacle to fullest.
They can be washed when dirty.
Lens Cleaner (Spray)
This is a cleaning agent. It's a liquid solution made to help you remove greasy stains as well as other smear stains that could be on you lenses.
This is a steady companion for those working in environment that makes their glasses prone to greasy stains. And also for those using lenses that have coatings on them, this spray is necessary. The application of the spray makes the impact of the lens cloth and the pressure of your hand while cleaning less harsh on your lens.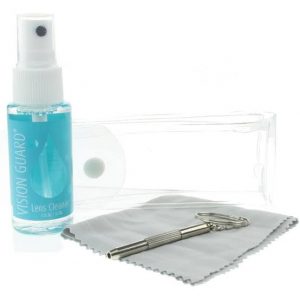 Also, the use of the solution is not just for your lenses only, but can also be used to clean the entire frame too. Clean lenses on dirty frame is not good ocular hygiene.
Using it is simple: spray on the spectacle and clean with the Lens Cloth
Lens wipe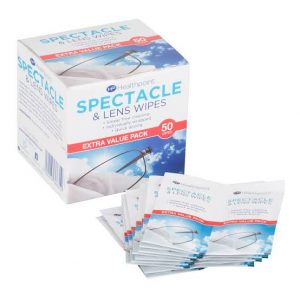 This is a bit more improved cleaning material. It's like a combination of the lens cloth and the cleaning solution in one piece. But they are only for once use.
They come in packaged and easy-to-use forms; they are portable and you can have as many as use need.
The material has microfibers, wet and ready for use. They are recommended for frequent travellers.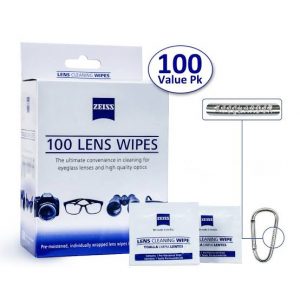 Other accessories that could be added to your spectacle include; an extra nose pad, a reading chart or a manual of instructions on how to handle and take care of your glasses.
Take full advantage of these items, get them for yourself and enjoy a rich experience with your glasses; whether it's a prescription glasses or fashion, these accessories are available for you.
Keep making healthy choices.