Biodun has been feeling so sick recently, had loss of appetite, joint pain, high body temperature and also a slight headache. She's the type that does not like self-medication, besides she also wants to be sure of what is wrong with her before any treatment. So, she took a decision to visit a nearby clinic.
On getting there, the doctor ran some tests and discovered that she had malaria. The appropriate drugs were prescribed for the treatment and she was directed to go to the Pharmacy section to get her drugs.
" oh God!  why is the queue so long? She said to herself in annoyance. "I'm not feeling fine and then I have to follow this long queue just to get drugs? I will rather go to a chemist outside and buy them. So, she left in a hurry and went straight to the next available drug shop to get her medications.
Biodun has been taking her medications for  three days and there seem to be no improvement.
She even feels worse than before. Maybe it's not even malaria, perhaps the doctor made a mistake'' she thought to herself as her level of worry increases. These Nigerian doctors, they don't know anything. He said I have malaria, I've been on antimalarial for three days and there is no improvement. I think I need to visit another clinic and talk to a more qualified doctor this time around. I don't think this is malaria.
Biodun visited another hospital, the doctor carried out some tests and discovered she still has malaria. ''But I've been on antimalarial for three days she said, handing over the antimalarial drug pack to the doctor. For about two minutes the doctor kept staring at the pack and then he asked Biodun, where did you get these drugs?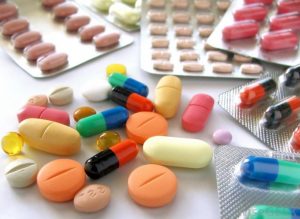 A drugs store outside, she replied. The doctor smiled and told her she has not been treating malaria because the drugs are fake.
She bought fake drugs
She was placed on a genuine antimalarial and after three days, she felt perfectly okay.
 Have you been buying fake drugs?
There are simple steps to avoid the purchase of counterfeit and fake medicine.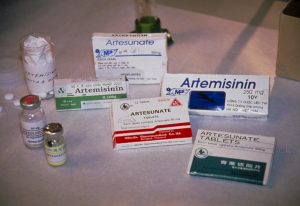 1.Examination of the package
The first thing to check for when buying a drug should be the colour of package as most fake drugs are either a shade darker or lighter than the original. Also, check for unusual spelling on the package, spelling mistakes are very common with fake drugs.
Check the security seal if it has been tampered with. Check the manufacturer's address on the strips, they must match the one on the package and same goes for batch numbers. Also, check for registration number e.g.  NAFDAC number.
      2. Examination of the dosage form
Fat tablets, check for uniformity of colours, size and shapes.
For capsule and soft gels check for hardening or softening or swelling or mottling of capsules
Note: the same could also occur when capsule and soft gels are not properly stored, thereby affecting the physicochemical properties of the formulation.
For liquids, check for unusual viscosity, smells and taste.
     3. Get familiar with your drugs
Each time you purchase any drug, take time to study the drugs and know the things that are peculiar to the drug  e.g. the shape, the size, the colour, smell, the taste textures etc.
     4. The source of medicine
Where you buy your drugs from determines to an extent if you will buy fake drugs or not.
Buy your drugs from a reputable pharmacy. Such pharmacies have a name to protect and will try not to stock fake drugs. Buying drugs from unregistered drug shops put you at risk of buying fake medicines.
      5. Unexpected side effect
Watch out for unexpected side effect when using a drug as this may indicate a counterfeit medicine.
      6. Mobile authentication service using SMS
Most drugs now have scratch cards placed on the package. When scratched, the revealed number could be sent to the number of a service provider as indicated by the manufacturer. Few minutes after, a message confirming whether the drug is original or not will be received.
      7. Price
Most fake drugs usually have low prices compared to the original one but that does not mean a more expensive one is genuine.
Sometimes, we are quick to blame Doctors, when in actual sense they have no blame.
Let's increase awareness of fake medicines. Share with friends and colleagues
To Your Health!!!
PS: Subscribe to our mailing list for more exciting health topics delivered to your email.