Breastfeeding is the natural way to feed your baby. It provides your baby with the nutrients he or she needs for healthy growth and development. Breastfeeding should commence within one hour of birth. Early initiation of breastfeeding protects your baby from acquiring infections.
World Health Organization (WHO) recommends exclusive breastfeeding for the first 6 months of life. This means that your baby receives only breast milk. No other liquids or solids are given, not even water, with the exception of oral rehydration solution or drops/syrups of vitamins, minerals and medicines.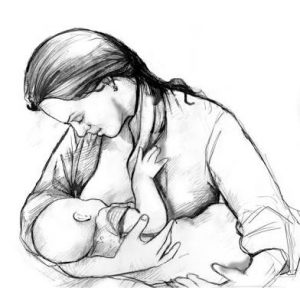 Although breastfeeding is natural, it is a practised skill. Successful breastfeeding comes from a combination of motivation, knowledge of essential skills and practice. If your baby is well attached to your breast, you are less likely to experience breastfeeding problems such as sore nipples.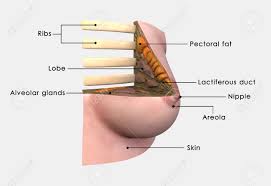 The following tips will help you achieve Good Positioning and Attachment for successful breastfeeding.
Sit comfortably with your back and feet well supported. Use pillow, cushion or footstool to provide comfort.

Hold your baby as close to you as possible while he or she faces your breast with the nose level with your nipple.

Support your breast. Hold your breast with the thumb on top and the other four fingers underneath your breast.

To help your baby latch well on to the breast; support your baby's neck and shoulders with your hand, with baby's head slightly extended so that the nipple is aimed at the roof of your baby's mouth.

Lightly brush your baby's lips with the nipple and wait till your baby's mouth is wide open.

Then, bring your baby to your breast; NOT your breast to the baby (remember, you're already in a comfortable position)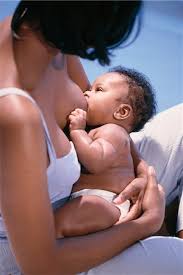 Signs of Good Attachment are:
Baby's mouth is wide open with under lip curled back

More areola is visible above your baby's lips than below it

Baby's chin is pressed into your breast

Baby's nose will be clear or only just touch your breast.